Cómo hacer el maquillaje de labios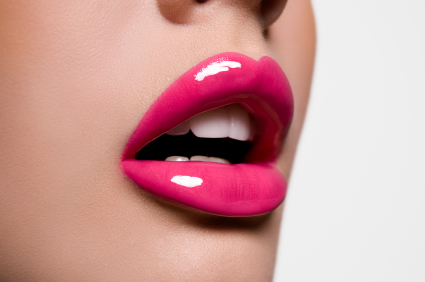 Everybody would agree that red, juicy lips look amazing. The art of wearing the red pout involves the good lip preparation and the right technique. Check the best lip tricks so your lipstick does not comes off with your lunch sandwich.
Before you use the lipstick prepare you skin. Do the gentle lip scrub with the products that are sold for that purpose. If you want to save some money, you can do the scrub yourself with sugar and honey. You can also use a pinch of cinnamon that will dramatically increase the blood circulation. For the second version of homemade scrub, you will need the Vaseline and the toothbrush. Apply the moisturizer and massage gently your lips with circular motion for a minute. If you want your lipstick to be transfer-proof, cover them with the thin layer of your regular foundation. Then put a moisturizer on and finally you can apply the lipstick.
Know-How
The most important thing when it comes to lipsticks is choosing the shade that will complement your complexion. If you have darker skin, pick the lipstick in warm tone and if you are light head with blue eyes you can go for colder shades. If you are the make-up newbies, you want to avoid vibrant colours and try to pick nude or neutral one such as beige, coral, or pink. Make sure that the lipstick shade matches your outfit. Do not wear red lips if you are wearing orange sweater. Opposites do attract but not this season. When you wear nude lips, you can accent eyes with stronger make-up and vice-versa.
First, apply the foundation and a moisturizer. Always use the lip liner to prevent lipstick from bleeding and transferring. Overdraw your lips correcting any shape imperfections. The lip liner should match the lipstick colour or it may be one shade darker. Apply the lipstick on your lips covering the lip liner. For better precision, use the special flat lip brush. Take off the excess of the product by pressing lips against a paper tissue. For the lips to appear larger, apply the lip-gloss in the middle part of upper and lower lips. If you use a tiny bit of highlighter on the Cupid's bow your will achieve extra plumpy lips.